Twitter, with its wide reach and demographics, is an important tool in expanding your business' social media presence. This article provides actionable tips for Twitter analytics that will help you decode information and provide insights into the engagements on your posts. Twitter analytics empowers you to understand your followers and evaluate your Tweets so you can create posts that resonate with your audience.
Twitter is a mine of information and people love it because it plugs them into all the latest news, events, and trending topics. These statistics are proof- 
Tips To Use Twitter Analytics
Achieving the maximum impressions and engagements requires insights that are only available through data analysis. Here are a few tips to use Twitter analytics to extract information from your data.
Gain insights into your audience: The followers tab in the Analytics Dashboard gives you a lot of data about your followers' interests, location and demographics. It provides information about the other people your followers follow, their top five interests, etc. When you have credible data about your followers, you can create and post content that is aligned with their interests and lifestyle. The analytics also allows you to compare your followers to other categories and gives you information about the growth of your follower base.
Understand what tweets work for you: It is essential to understand the type of content your followers like in order to improve your engagements. Engagements are actions that people take once they are exposed to your Tweets – follow, retweet, like, click on a link etc. Engagement rate is the number of total engagements divided by the total number of impressions for a tweet. Analytics helps you to keep a tab on your post impressions and engagement. They calculate the engagement rate of each tweet, present the data as a comprehensive table which gives an overview of each one of your Tweets. Following the metrics will give you a clear idea of which posts were liked and which weren't while providing a guideline for future content.
Know when to tweet: The Tweet Activity tab gives you an overview of the metrics of your posts. You can view the entire engagement and performance history of a post over a set period of time or since it was created. Analytics help you to see the bigger picture by generating data. You can generate it in two ways – based on a date range which analyzes the impact of all your tweets within that range or based on a specific tweet. Close examination of the data will give you a fair idea of what to post and when to post.
Leverage events: The events tag on the Twitter Analytics dashboard gives you a heads up on all upcoming events, holidays and recurring trends. It gives you a very clear picture of what is being Tweeted and the trending hashtags. It has different tabs which list out all the events for a particular date. These can then be sorted for greater clarity, according to event types and location. You can leverage this information to create content that is relevant to the trending events.
Track the performance of your ads: Twitter analytics provides you with a chart that gives you an overview of your paid Tweets' performance. In the Tweets tab, there is an option for Promoted Tweets where you can get all the data about impressions and engagements for all your Twitter Ads. It also allows data comparison and gives Conversions information. It creates a comprehensive picture of your Twitter ads campaigns and their performance. The ads data is only available for 91 days, hence it is useful to download the data regularly and save it. 
Check the growth of your followers: Twitter analytics can generate an interactive timeline that gives you insights into your followers and their interaction with your tweets. It provides information about the exact follow count of any given day. The timeline can be traced back to the day the account was created. Follower statistics can give insights into your interaction with your audience and help to streamline the activities on your Twitter account and accelerate follower growth rate.
Capitalize on your successes: The Analytics give a comprehensive view of all posts and their performance. The tweets that perform well are the ones where everything such as – tone, language, hashtags, day and time of the post was done right. Take a combination of your top performing tweets and study them to get a good idea of what worked. Use these results to create a content strategy for your brand.
Key Account Metrics To Track
There are three important metrics that you need to pay attention to as they provide a summary of your account activity. These metrics are:
Top followers: These are people who follow you and have the greatest number of people following them. They can expand the visibility of your posts through retweets and favorites. Also, top followers are either influencers or are connected to influencers and this can help you if and when you need to recruit one.
New followers: New followers are people who have been exposed to your content, have received some value from it, and decided they want to see more of the same from you. If your follower base is growing, your content strategy is working.
Top tweet: The tweet that has the maximum impressions for a given period of time is your top tweet. Its success at reaching more people speaks of the efficiency of your content strategy and all that you are doing right.
Key Ad Metrics To Track
While impressions and engagements are important metrics to track, you cannot ignore other key metrics that define your Twitter ads strategy. These include:
Results: Each ad is aligned to a desired action that you want your followers to take. Twitter ads results can assist in tracking a number of actions which include impressions, engagements, views, link clicks and conversions. These metrics will help to determine whether your ad strategy is delivering on its promise or not.
Cost per result: It is essential to know how much you are paying for each user action. These include actions such as retweets, likes, link clicks as well as impressions. Tracking the CPR will help you keep on top of your budget and also provide you with an insight into the ROI.
Wrapping Up…
Hopefully, these tips to use Twitter Analytics will help you understand the performance of your Twitter posts better and help you create and promote Tweets 
that have a better engagement rate. It will also help you to plan your Twitter ads campaigns, so they are more efficient and deliver you the best CPR and ROI. 
---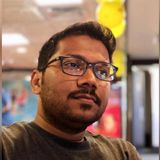 Koushik Marka is the founder and CEO of Studiotale, an explainer video production company. He is passionate about helping brands grow with video and has expertise in video marketing, 2D animation and Vector Illustration. When he is not working, he loves playing video games and travelling.
The post Best Twitter Analytics Tips for Your Business appeared first on SiteProNews.