Smarp vs. GaggleAMP vs. PostBeyond: Which is Tops for Employee Advocacy?
Employee advocacy programs have been on the rise in recent years alongside other popular marketing modalities like influencer marketing and customer ambassadorship.
Google Trends' data reveals that demand for information about employee advocacy has yet to peak.
Employee advocacy refers to a potent strategy whereby an organization leverages its workforce to share company and industry updates through their personal social media channels. It's a win-win situation, since it allows the employer to grow awareness and reach for its brand while positioning the employees' personal brands as authoritative figures within their niche.
Proving the efficacy of such programs, a study from Hinge Research Institute clearly displays the benefits that employees receive from their employers' advocacy initiatives:
87 percent of employees see growth in their networks
68 percent feel that it helps their careers
50 percent generate new business leads
On the business end of the survey:
79 percent enjoy boosted visibility
49 percent see increases in Web traffic
33 percent experience brand loyalty lift
And these are just a few of the rewards that came from implementing such a program. Don't forget that employees who are more engaged also tend to be more productive for the organizations they serve.
If you're ready to implement an employee advocacy program, you're going to need a stellar platform to successfully manage the effort.
Smarp, GaggleAMP and PostBeyond are three of the most recognized and applauded tools in the field. How do they stack up against each other, and which one reigns supreme?
To answer that question, we put these tools head-to-head in a trial to determine the winner. Here's what we uncovered.
Smarp
Smarp is a powerful Web tool and mobile app that enables employees to discover and share content across internal teams and external networks.
The relationship between employee advocacy and employee engagement is complex, and Smarp's user experience wisely emphasizes both fronts, as they can each help to boost the other. Interface-wise, internal communication is a focal point of the tool, as it helps to engage an increased number of workers, who are all the more likely to become rabid advocates.
Smarp's intuitive newsfeed-style design feels reminiscent of social media websites, so the learning curve is minimal and feels quite natural for users.
Content from this newsfeed can be anything from corporate updates to intriguing industry developments. This content can be posted by managers and employees alike, which allows companies to develop a vast repository of industry information which employees can use to educate themselves and their audiences through sharing the posts. Content can also be filtered by topics to help employees drill down into what matters most to them.
Under this model, if an employee wants to become an expert in a specific field, Smarp can help them do that by focusing on only specific posts relating to that topic.
Additionally, users can schedule to share posts at a later time, archive posts and bookmark with within the tool.
Smarp promotes employee sharing through a gamified system that allows managers to set a point value for shares across various social networks like Facebook, LinkedIn, Twitter, Weibo, Xing and WeChat. While Smarp does support sharing publicly published content by copying the source URL for pasting into the channel of the sharer's choice, keeping it limited allows the team to focus on certain channels instead for spreading efforts too thin.
(Outside of sharing to these sites, Smarp also allows users to share posts internally with one another; these are not posted to any site and stay solely within Smarp, unless otherwise enabled by an admin.)
Users are scored based on their number of shares and how well those shares performed in their own networks.
The points employees earn can then be used as a means to top the leaderboard, earn rewards put forth by management, or even to donate money to various charities.
These types of gamified features can often result in a sense of friendly competition that heightens employee engagement even further.
Additionally, users can comment on the various "sharables" to spark an internal dialogue among the team.
On the backend, managers are able to view a robust set of data points and analytics to determine which employees are sharing most, how impactful their efforts have been, and even how their social activity ties in to the company's revenues.
In addition, stakeholders who may not have permissions to enter the company's intranet can gain access to relevant information that might not be available to them otherwise.
All in all, Smarp is an intuitive, user-friendly, and powerful application for engaging employees, growing a brand's visibility and awareness, and transforming a company's workforce into a crew of industry influencers.
Smarp is perfect for companies that:
Want to take internal communications to the next level;
Encourage employees to become specialized experts;
Aim to understand how the program impacts the company's bottom line;
Manage multiple teams that need to co-ordinate with each other.
Now let's take a look at the competition.
GaggleAMP
GaggleAMP is a comparable tool to Smarp, with a few key differences.
Like Smarp, GaggleAMP enables employees, managers, friends and followers to access the platform to share or repost content published by the company as a means to reach a more sizable audience and build authority among workers.
People are grouped together into gaggles (get it?) and relevant content is then served.
The interface of this application feels more like a to-do list than a social newsfeed, but members can easily click to share on the designated social network, pass on promoting, or schedule to share it at a later time.
This interface can seem lacking, however, due to the fact that posts can't be tagged and grouped to let employees dig into certain topics.
Much like Smarp, GaggleAMP also touts gamified elements such as assigned point values per action, leaderboards, and managerial rewards.
Where GaggleAMP sets itself apart is with automatic sharing features and a wide an array of actions that can be served to employees. This platform doesn't limit its sharing to just Facebook, Twitter, and LinkedIn, but instead extends its offerings to include Instagram, Google+, SlideShare, MailChimp, YouTube and other platforms.
Unfortunately, this wide range of actions can feel underutilized on GaggleAMP's antiquated design that often serves up a clunky experience. Furthermore, the lack of an internal communication features makes the aforementioned perk feel all the more underwhelming.
In the analytics department, GaggleAMP does a good job of breaking down activity within the platform. Unfortunately, it falls short in tying these metrics back into how the activity actually impacts the company overall.
Additionally, tasks are broken down by engagement types as well; employees could be asked to like, share, subscribe, follow, comment, watch, and take part in other actions.
Ultimately, GaggleAMP is a worthy adversary to go up against Smarp's toolkit, but its use cases are more limited.
GaggleAMP is a good fit for employers that:
Want to drive a wide range of specific social media actions;
Plan on leveraging a wider variety of social platforms;
Don't need any "social intranet" functionality for internal communication.
PostBeyond
PostBeyond is another popular solution for increasing a company's reach through employee engagement and advocacy.
Through this platform, managers are able to upload content for employees to easily share across Facebook, LinkedIn and Twitter.
The interface is stylish, simple and reminiscent of the "masonry" card layout leveraged by Pinterest. Anyone who frequents Pinterest will find themselves right at home in PostBeyond.
Through this UI, employees can immediately share content with their audiences or schedule posts to go out later.
Managers can pin a post that holds extra significant value for the company to the top of the feed, to ensure that everyone sees it.
Employees can also recommend content they think would be useful to their colleagues – and their colleagues' audience members – through the suggestion module. This can also be accomplished with the service's Chrome browser extension.
The platform, however, does fall short in a couple of departments.
Firstly, there is no internal communications feature. This means that the focus is on employees connecting with their social audiences and not with each other.
Additionally, PostBeyond has no content tagging abilities. This makes finding specific pieces of content and articles on particular topics tricky. Because of this, employees cannot effectively drill down into specific subjects to develop their reputations as experts in a certain field.
One of the best aspects in PostBeyond, though, is that managers can send out e-mail updates to their team with various pieces of content that can be published directly from the e-mail. This can be a significant time saver when employees are already spread thin.
Managers can also gain valuable insights on how these shares are impacting the brand by setting earned media values for various engagements across social platforms.
When it comes to analytics, PostBeyond uncovers the company's top performers, displays various social engagement metrics, identifies where geographically people are engaging with the content, reveals which networks are most active and boasts other powerful insights.
These kinds of observations can result in a more refined, targeted, and effective marketing strategy for any brand.
PostBeyond provides the most value to brands that:
Aim to target Facebook, Twitter, and/or LinkedIn;
Seek streamlined employee engagement via e-mail;
Wish to grasp how employee engagement benefits a brand through an "earned media" comparison metric.
The Verdict
These three tools are similar to one another in many ways. However, while both PostBeyond and GaggleAMP do tout some impressive features, the win overall goes to Smarp.
GaggleAMP can feel like an outdated version of itself that operates awkwardly and un-intuitively; this provides for a mediocre user experience on both the manager and employee sides of the tool.
PostBeyond's lack of internal communication features makes the tool seem more incomplete than its competitors.
With these aspects in mind, Smarp's streamlined and intuitive interface is much more appealing and user-friendly than the alternatives.
Moreover, the gamification elements on Smarp are stronger and more engaging. When it comes to analytics, Smarp also provides a more robust and in-depth dataset that allows managers to dive deep into how the social activities of employees are impacting the company in various ways.
But the real takeaway here is that you can't lose with employee advocacy. If deployed well, and using a professional-grade platform as your sharing hub, employee advocacy programs can have dramatic impact on your brand's visibility and social proof.
Help your employees grow their personal brands while boosting your brand's social profile. There's arguably no stronger marketing modality than word-of-mouth.
---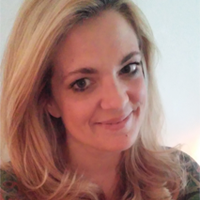 Conscious online marketer, web executive, and multi-faceted writer Tina Courtney has been creating and fostering online innovations since 1996. Tina has assisted many clients in maximizing online production and marketing efforts, and is a staff writer for SiteProNews, one of the Web's foremost webmaster and tech news blogs. She's produced and marketed innovative content for major players like Disney and JDate, as well as boutique startups galore, with fortes including social media, SEO, influencer marketing, community management, lead generation, and project management. Tina is also a certified Reiki practitioner, herbalist, and accomplished life coach.  Learn more on LinkedIn, Facebook and Google+.
The post Smarp vs. GaggleAMP vs. PostBeyond: Which is Tops for Employee Advocacy? appeared first on SiteProNews.